About SHEAR BITS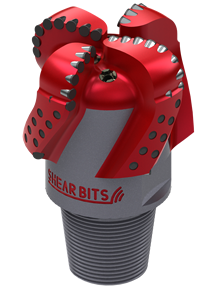 SHEAR BITS is a privately held company, founded and staffed by industry experts, with a fresh approach to oilfield technology development. We are specifically focused on providing the industry with an urgently needed service: custom engineered products and solutions to improve performance, and therefore reduce operating cost, in demanding applications. SHEAR BITS has grown very rapidly by delivering an unmatched level of service and performance - we are proud to have made hole with an ever-growing group of operators around the world.
All design engineering and product development work, including post run evaluation, is performed by highly experienced personnel – our product development team members each have over a decade of drill bit and downhole tool design & development experience. This level of expertise allows rapid, thorough, successful response to drilling challenges. Whether the solution is a new technology, or simply optimizing the operating conditions of an existing product to reach new levels of performance, the SHEAR BITS team is equipped to achieve. The SHEAR BITS product development team has extensive experience creating innovative product solutions for some of the most demanding applications around the world.
SHEAR BITS is a proud ISNetWorld Member Contractor


ISNetworld is the global resource for connecting corporations with safe, reliable contractors/suppliers from capital-intensive industries. ISN collects self-reported conformance information from contractors/suppliers, verifies its accuracy, and then reports the results in an easy-to-follow format. This allows corporations to select those resources that best meet internal and governmental requirements, while providing contractors/suppliers the opportunity to centralize their conformance information, saving time and gaining presence in the marketplace.